Sacramento Real Estate Podcast With David Jurewicz, Real Estate Broker
Information you can use to make better choices.
Real Estate Broker David Jurewicz with over 30 years in the real estate business examines the current state of the Sacramento real estate market looking for buyer and seller profit strategies and opportunities. 00661096
The SECRET to a beautifully landscaped home? Planning.
05-10-2012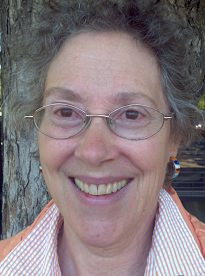 Sacramento real estate broker Coleen Jurewicz (00826558) of http://www.HomeRocketRealEstate and (916) 682-6454  has a conversation with a professional Landscape Planner and Adviser Marti Meyer.  Satisfying, beautiful and relaxing landscapes don't happen by accident.  They're carefully planned with water conservation, native plants and the needs of the homeowner considered.  Listen now and find out how it's done.
Additional keywords for this podcast:
World, comfort, beauty, personal, style, possibility, important, needs, concerns, enjoy, expand, living, space, smile, natural, experience, nature, plan, different, person, new, eyes, situation, change, different, important, length, time, property, suggestion, quick-fix, long-range plan, phases, connected, paradise, personalized, tranquil, greenery, flowers, hourly, consult, blue print, irrigation, lighting, install, contractor, bid, nice, progressive, water, local, plantings, low, maintenance, water, sustainable, ecology, conscious. 
Categories | Elk Grove CA homes for sale | Real Estate | Sacramento real estate market
Filetype: MP3 - Size: 8.08MB
Tweet