Sacramento Real Estate Podcast With David Jurewicz, Real Estate Broker
Information you can use to make better choices.
Real Estate Broker David Jurewicz with over 30 years in the real estate business examines the current state of the Sacramento real estate market looking for buyer and seller profit strategies and opportunities. 00661096
How to SAVE your family money upon your death.
03-25-2014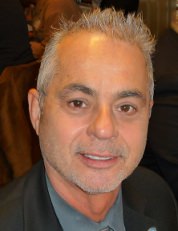 Sacramento, CA real estate broker Coleen Jurewicz interviews Michael Mechill, attorney who specializes in wills and trusts. Michael can be reached at 916.371.6200. His website is 
www.mechill-law.com
 He advises his clients that having thier affairs in order PRIOR to their death will save their families heartache and money.  Listen to learn what steps you could take NOW.  This is part of Coleen's continuing project to interview Sacramento's top business leaders to learn the secrets to leading a better and more fulfilling life. Coleen can be reached at
916.682.6454.
Her website is:
www.HomeRocketRealty.com
Categories
Filetype: MP3 - Size: 5.3MB
Tweet