Sacramento Real Estate Podcast With David Jurewicz, Real Estate Broker
Information you can use to make better choices.
Real Estate Broker David Jurewicz with over 30 years in the real estate business examines the current state of the Sacramento real estate market looking for buyer and seller profit strategies and opportunities. 00661096
Your Physical Health Begins In Your Mouth!
06-10-2014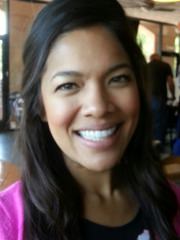 Healthy people usually have healthy teeth and gums says dental expert Jennifer Lively of 
www.DentistryOfEastSacramento.com
 and 916.452.2123. In this episode, REALTOR(r) Coleen Jurewicz of 
www.HomeRocketRealty.com
 and
916.682.6454
discovers why seeing a dentist at least twice per year is in the best interests of your overall health. Interviewing top business personalities around the Sacramento area and learning their business secrets is an ongoing project by Coleen in her effort to educate people and make their lives better. Call Coleen today with your thoughts and comments.
Categories
Filetype: MP3 - Size: 3.32MB
Tweet